Version: v19 R7 BETA
This page allows you to select and order the tables that will be available in the navigation bar of your app.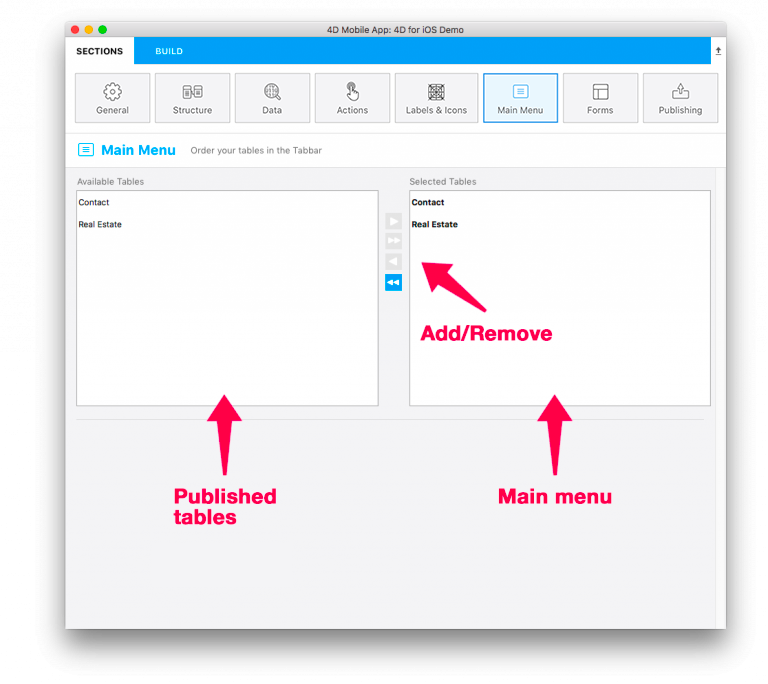 By default, all tables selected in the Structure page will be added to your app's menu.
You can use the Add/Remove buttons and drag and drop to add, delete, and reorder tables.
In the Available Table list, you find all of the tables you published in the Structure

The Selected Tables list includes all of the tables that will be accessible from the menu of your app.