Version: v19 R7 BETA
This page gives you access to your app's publishing settings and special mobile features: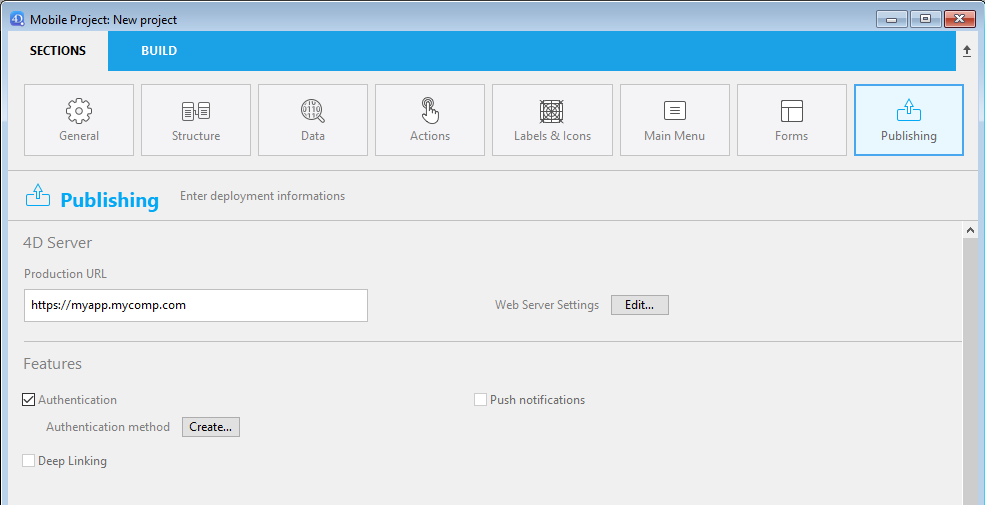 Production URL​
URL of the Web Server on which mobile apps will connect to read and write data, in production context. You can enter any valid address, i.e.:
https://my.wesbsite.com




http://my.website.com:9200




www.website.com/mobile



During the development phase, you can leave this area empty and set the Data source to Current data file.
Web Server Settings​
The Edit... button opens the Web page of the 4D settings dialog box. Use this page to define the following settings to embed in the mobile app:
Enable HTTP option and HTTP port.
Enable HTTPS option and HTTP port.
note
If both HTTP and HTTPS are enabled, HTTP is used.
Activating the HTTPS port requires that you installed a valid TLS certificate. You can create test certificates with 4D.
These settings are taken into account only if the production URL is defined. Otherwise, the local IP address is used.
note
The Simulator always works locally (127.0.0.1 or localhost).
How it looks on a device​
Settings screen​
A Settings screen is available from the tab bar. You can also find it from the More tab if necessary (i.e., your app has more than four tables).
The Settings screen allows you to:
Consult your remote URL and its current state
Log out (if connected as an Authorized User)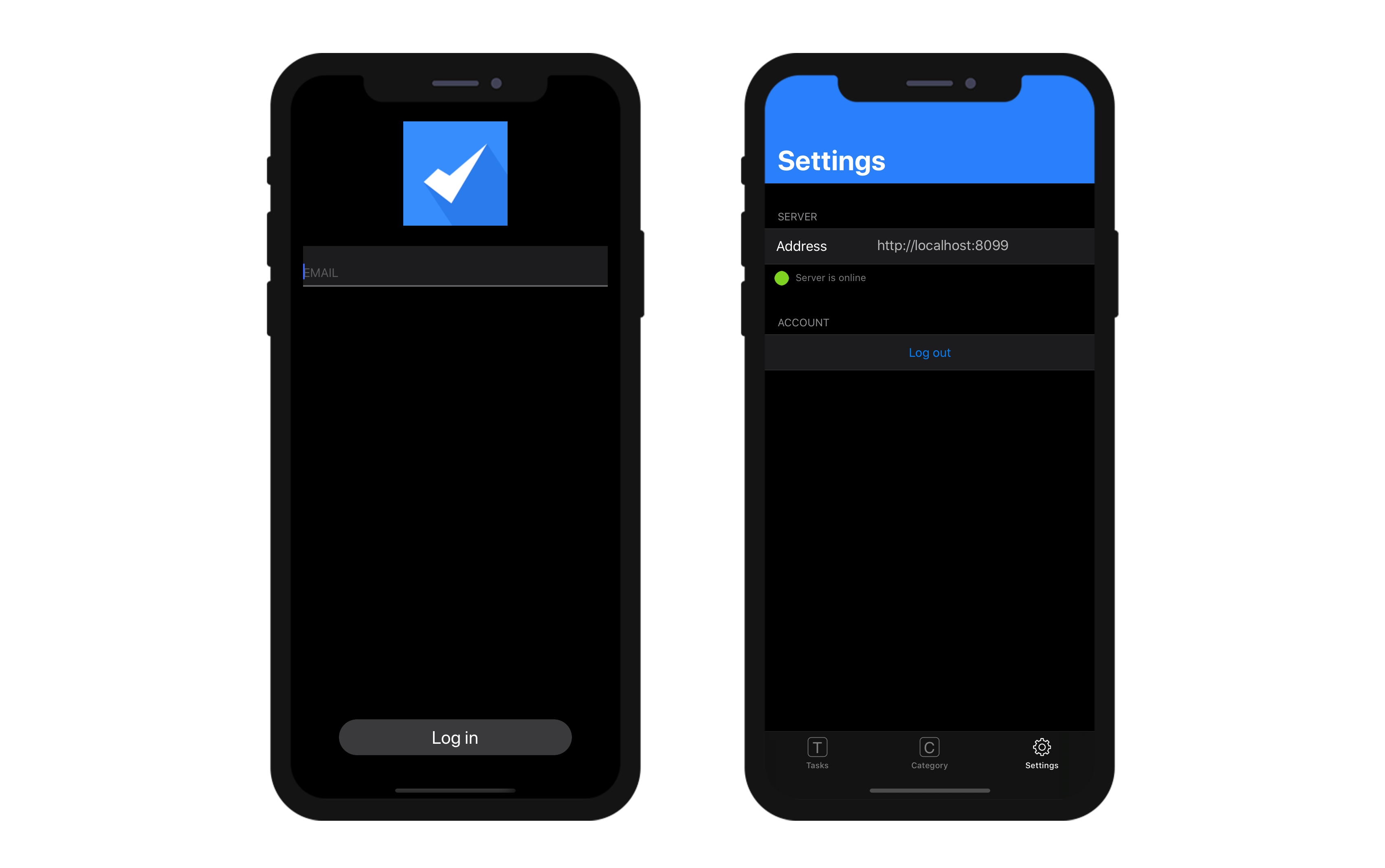 Modify remote url​
You can easily update your remote url from iPhone Settings :
Open your iPhone Settings
Select the app you want the remote url to be updated
Switch on the "Reset server address" option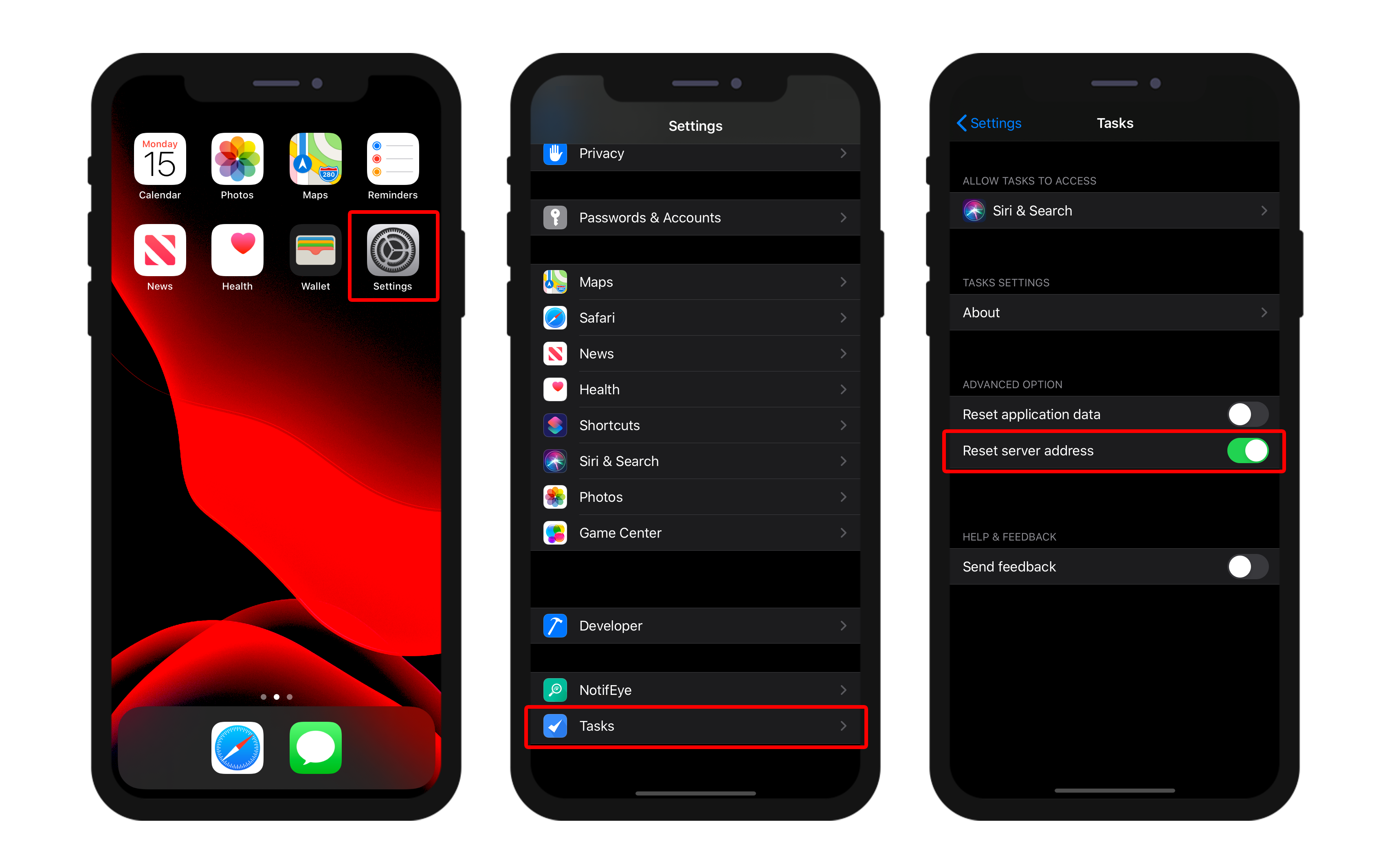 Then restart your app to reset the server address
And finally define the new remote url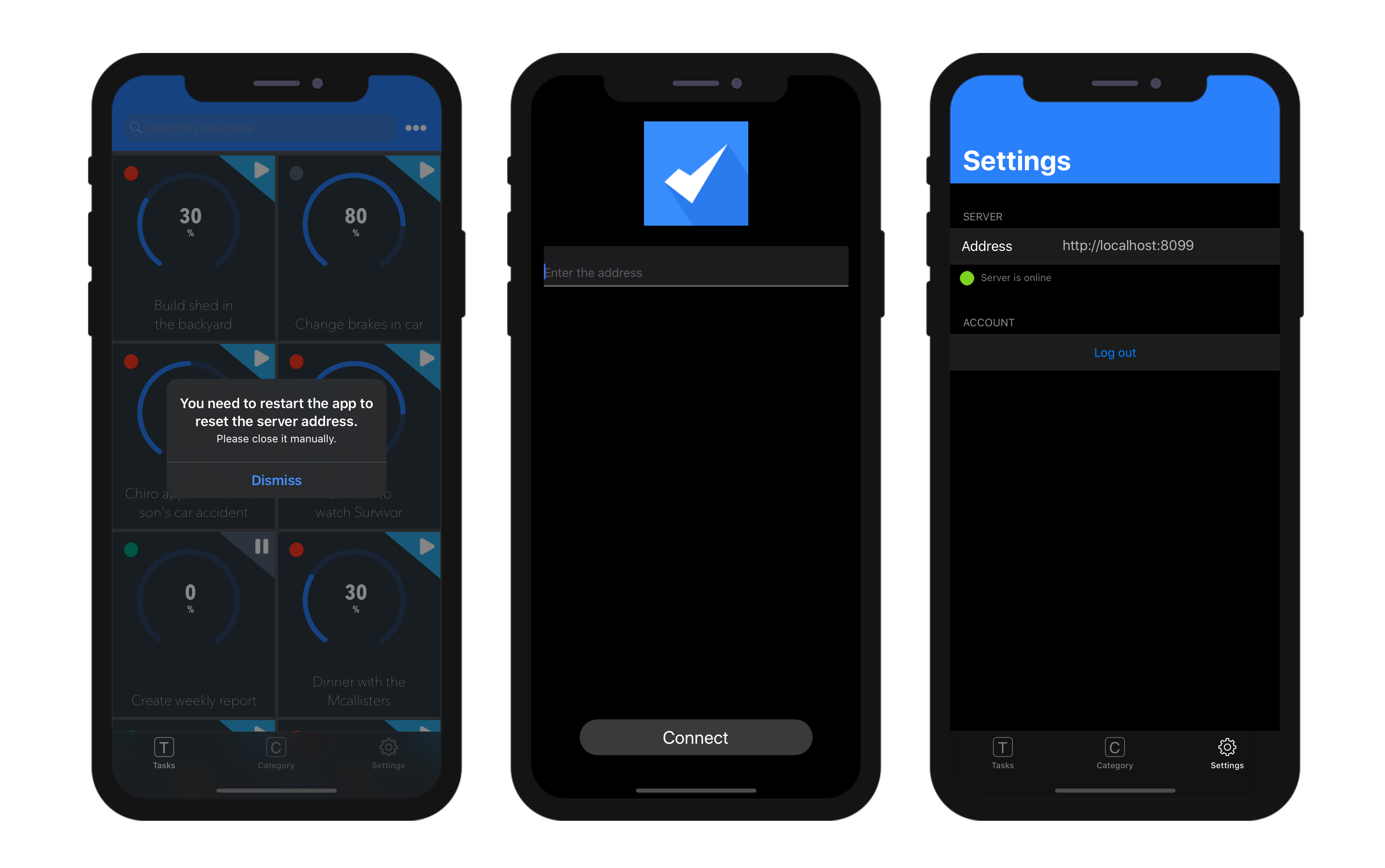 Features​
This area allows you to select and configure several mobile app's special features. These features are documented in dedicated sections: