When you're satisfied that your app is ready, you can launch it in the Simulator to test it.
Let's take a closer look at the Build tab options:
Build and Run: Launches the app in the Simulator.

iPhone X: The default Simulator. Clicking here will reveal a dropdown list with all available simulators.

Project: Reveals a dropdown list where you can open the project folder or product folder, or open the product with Xcode.

Install: Installs the application on a connected device.
Select a Simulator on which to build and test your app, and press the Build and Run button.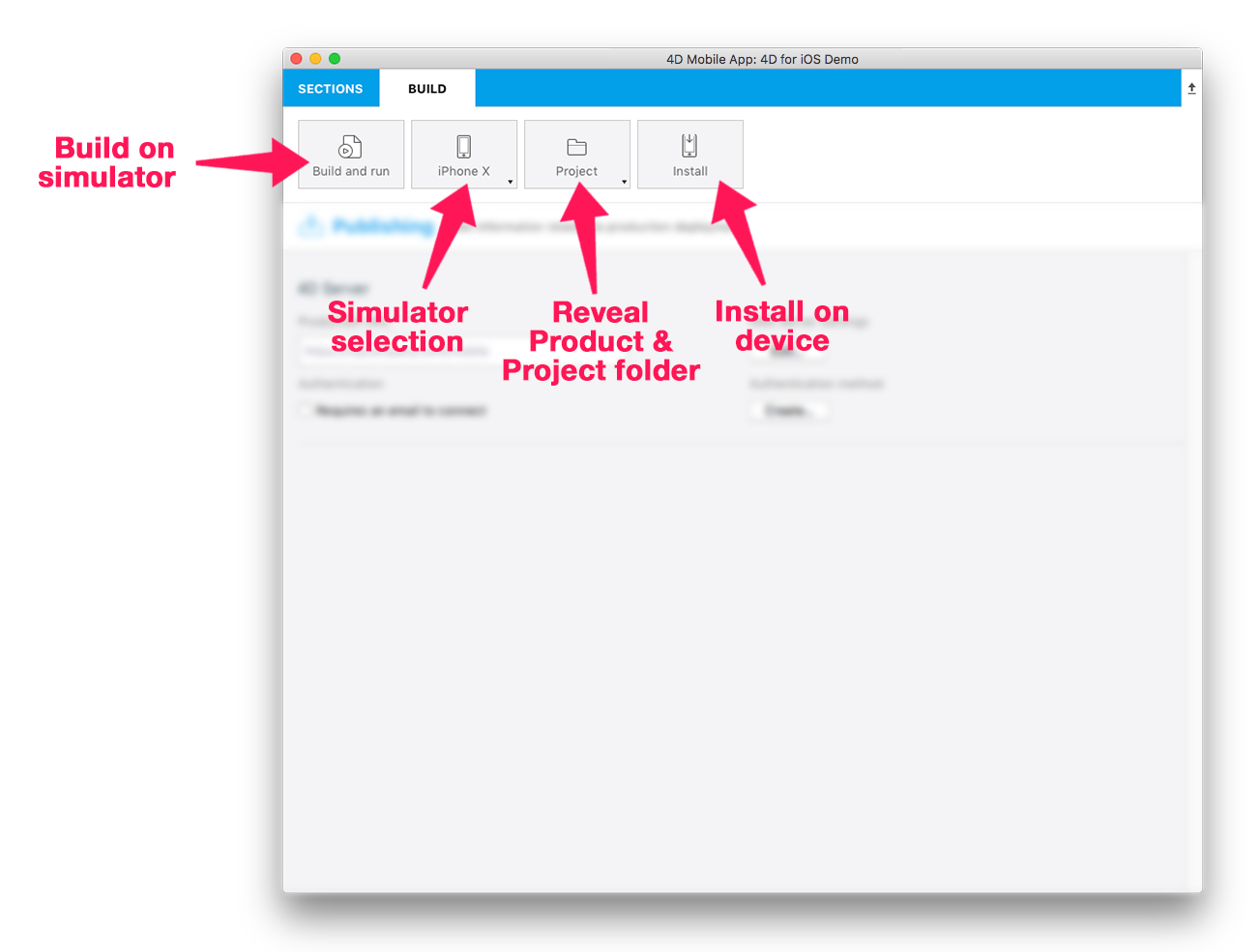 You're now ready to explore 4D for iOS on your own and build your own iOS project!