Edit
Apple Developer Program as an Individual
OBJECTIVES

Register for the Apple Developer Enterprise Program as an individual to deploy your app in-house.
STEP 1. Apple ID

If you don't have any Apple ID go to Step 2

If you already have an Apple ID, go to Step 3
STEP 2. Create your Apple ID

Go the the Apple ID creation page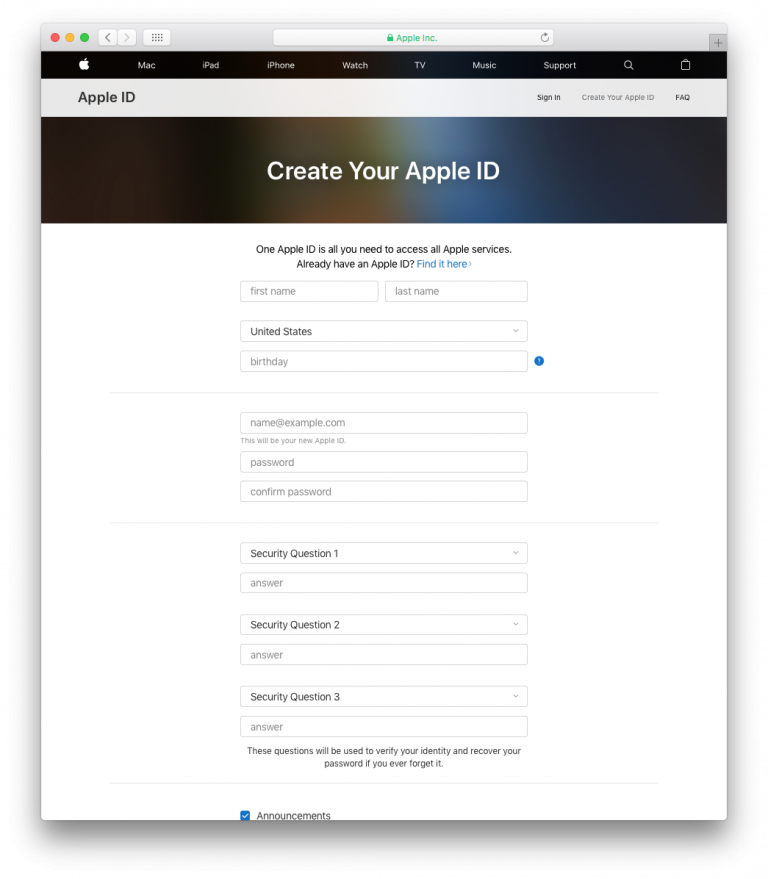 Complete the form and security questions.
You'll receive a verification code by email.
Enter the verification code to validate your account creation.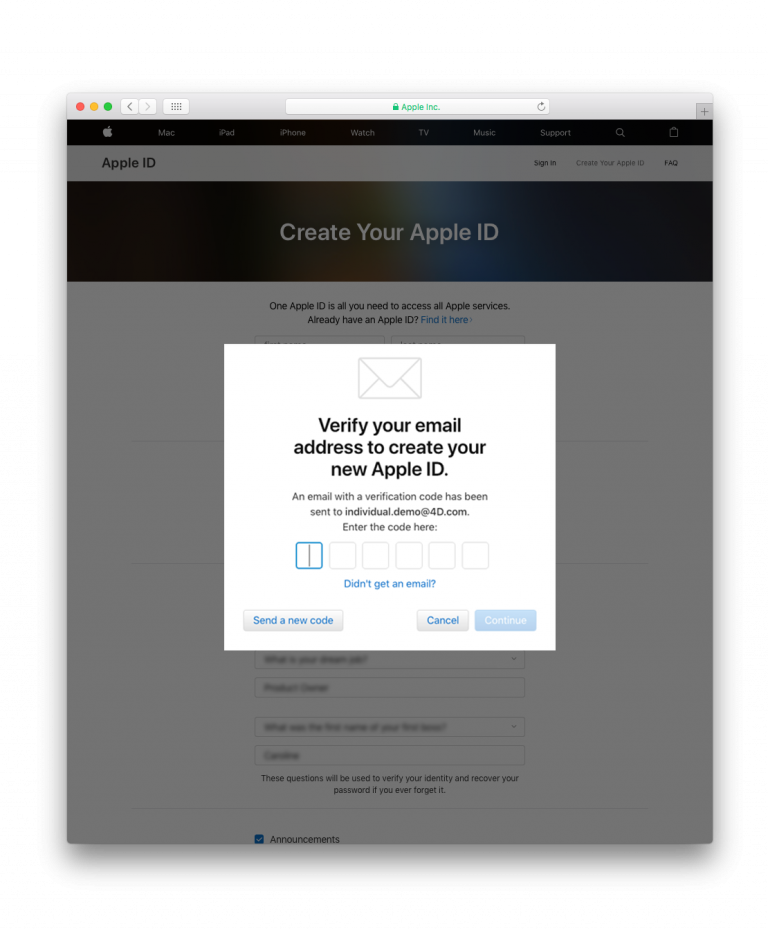 Once you have your Apple ID, you can continue to Step 3.
STEP 3. Register as a developer
You can register as a developer here.

Read and accept the Apple Developer Agreement.

Click Submit.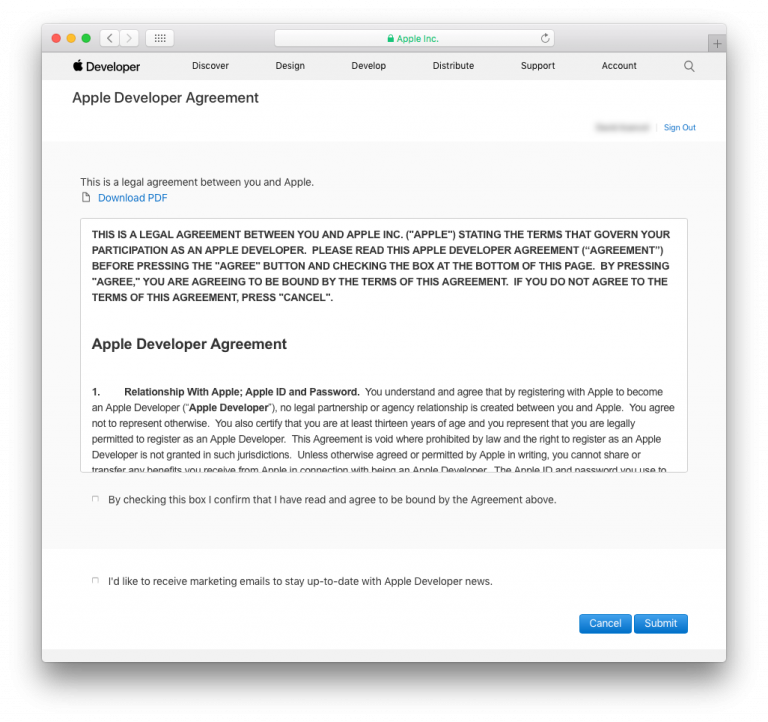 STEP 4. Join the Apple Developer Program
Click on Join the Apple Developer Program at the bottom of the page.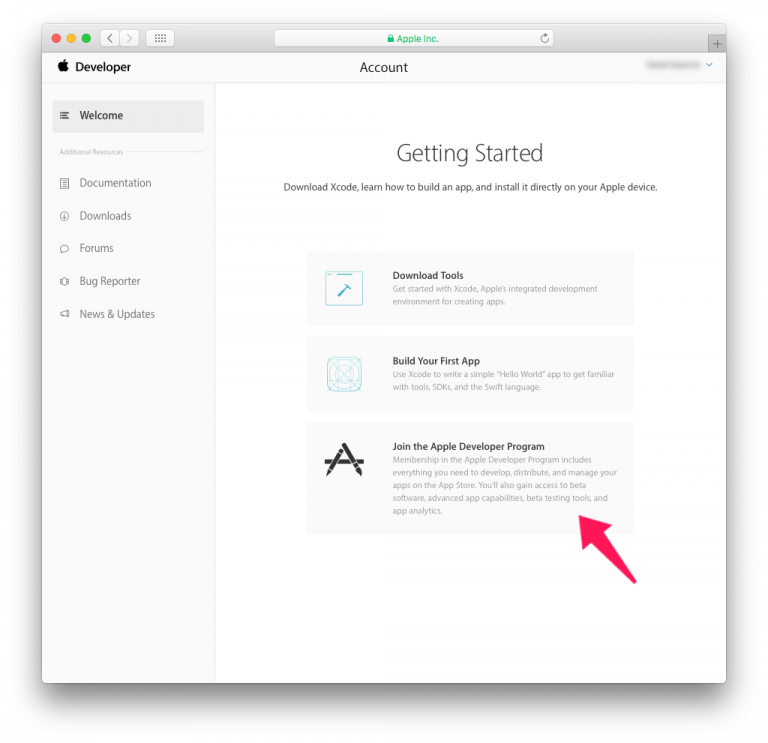 STEP 5. Enroll as an individual
Click on the Start your Enrollment button.
Select Individuals / Sole Proprietor / Single Person Business from the Entity Type dropdown list.
Click Continue.

Complete the form
Read and accept the Apple Developer Program License Agreement.
Click Continue.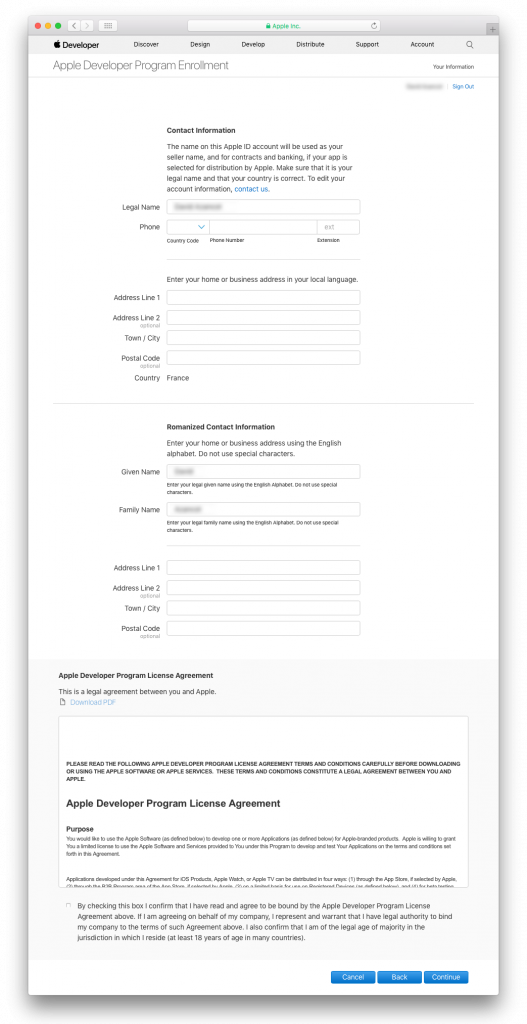 STEP 6. Complete your purchase
Click Purchase and make payment to complete your enrollment.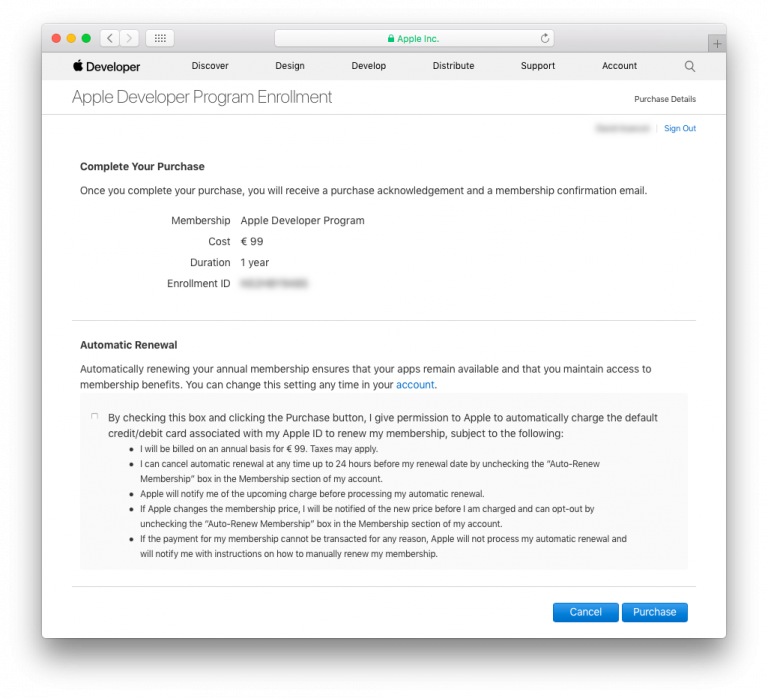 When you have completed your purchase, you'll receive an email confirming your membership in the program.
Congratulations! You are now ready to publish apps to the App Store!