For the moment, if you build the Starter Project app and enter "michelle.simpson@mail.com" as the login email (one of the account managers), you'll see all manager contracts and statuses (Closed and In Progress).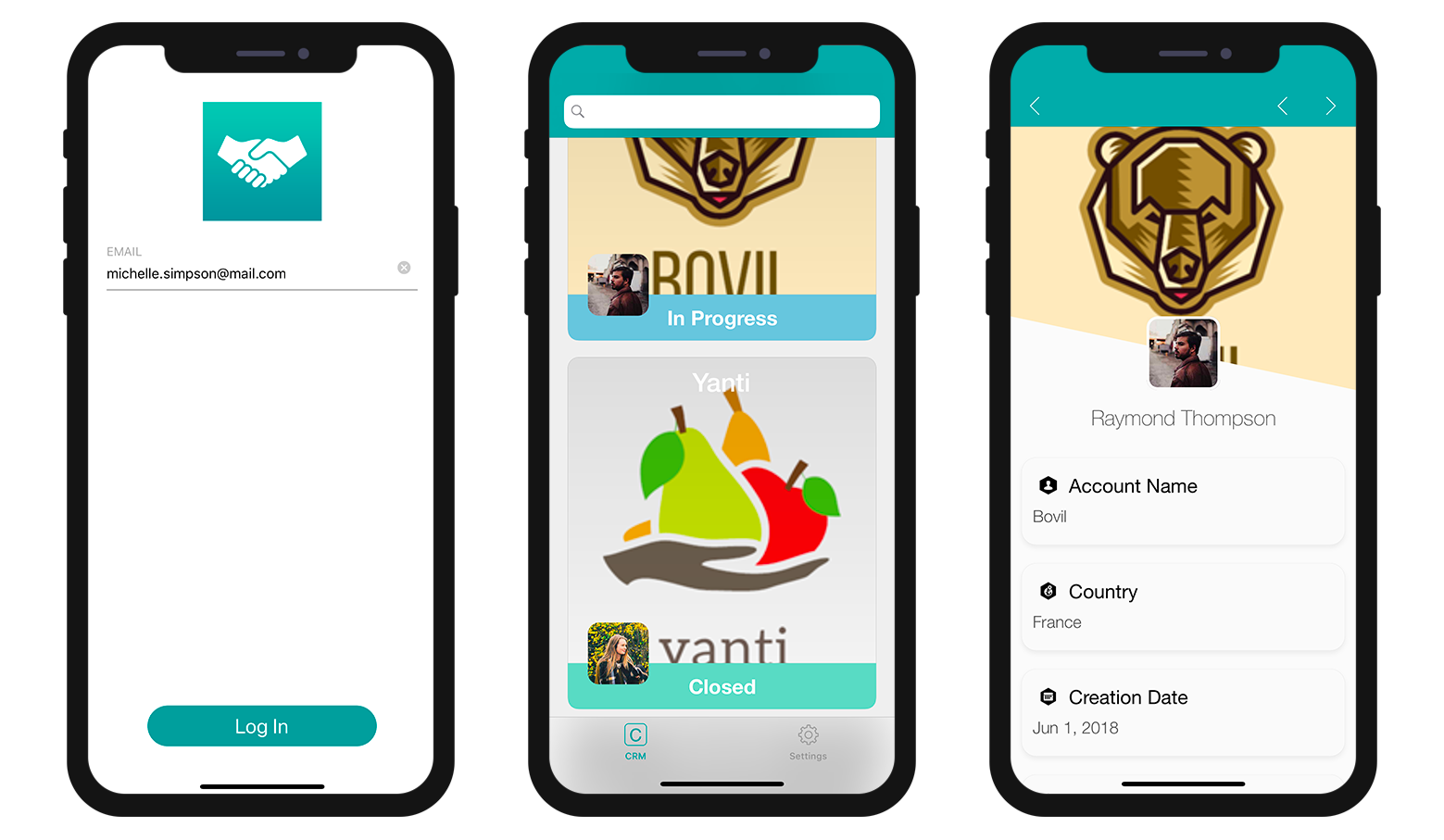 As we discussed earlier, we want the account managers to access their In Progress contracts by logging into their mobile app with their email. 下記の要領で実現することができます。
Go to the Data section
Right-click in the Filter query field to make the Field, Comparators and Operators buttons appear.
Click on the Fields button and select Status.
Click on the Comparators button and select Equal to.
Because you want to display open contracts, enter In progress
Remember to validate your query by clicking on the Validate button, otherwise you won't be able to build your app.
下図のようになっていることを確認してください。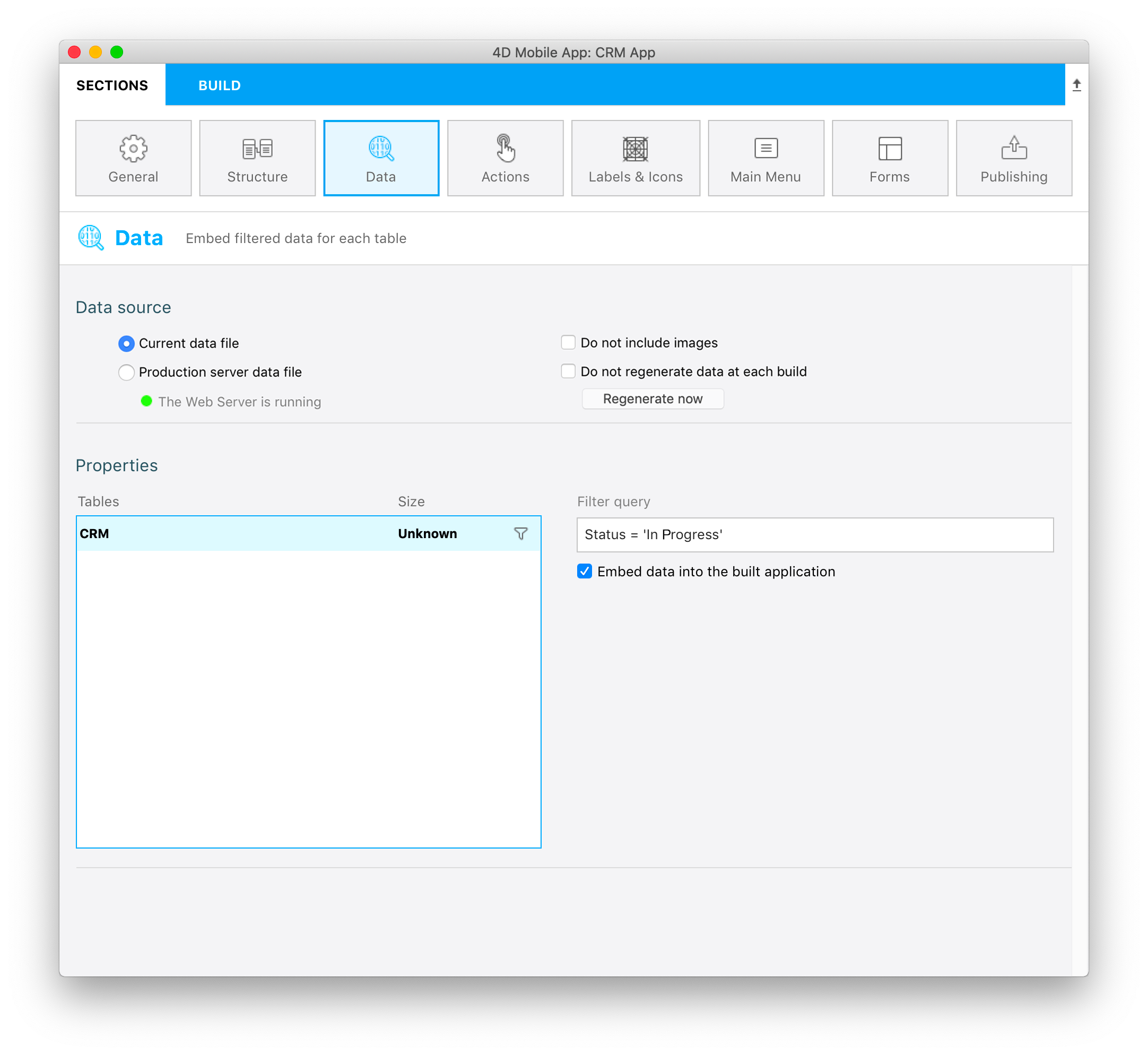 注記

A filter icon is displayed at the right of each table when a basic filter is applied to it.
For these kinds of filter queries, you can choose to embed data into the app or to load the data after login by checking the Embed data into the built application checkbox.
Size will be calculated at the first build for you to visualize the size of your data.
If you build your app and enter "michelle.simpson@mail.com" as the login email, you'll see that all contracts In Progress are displayed in the Simulator!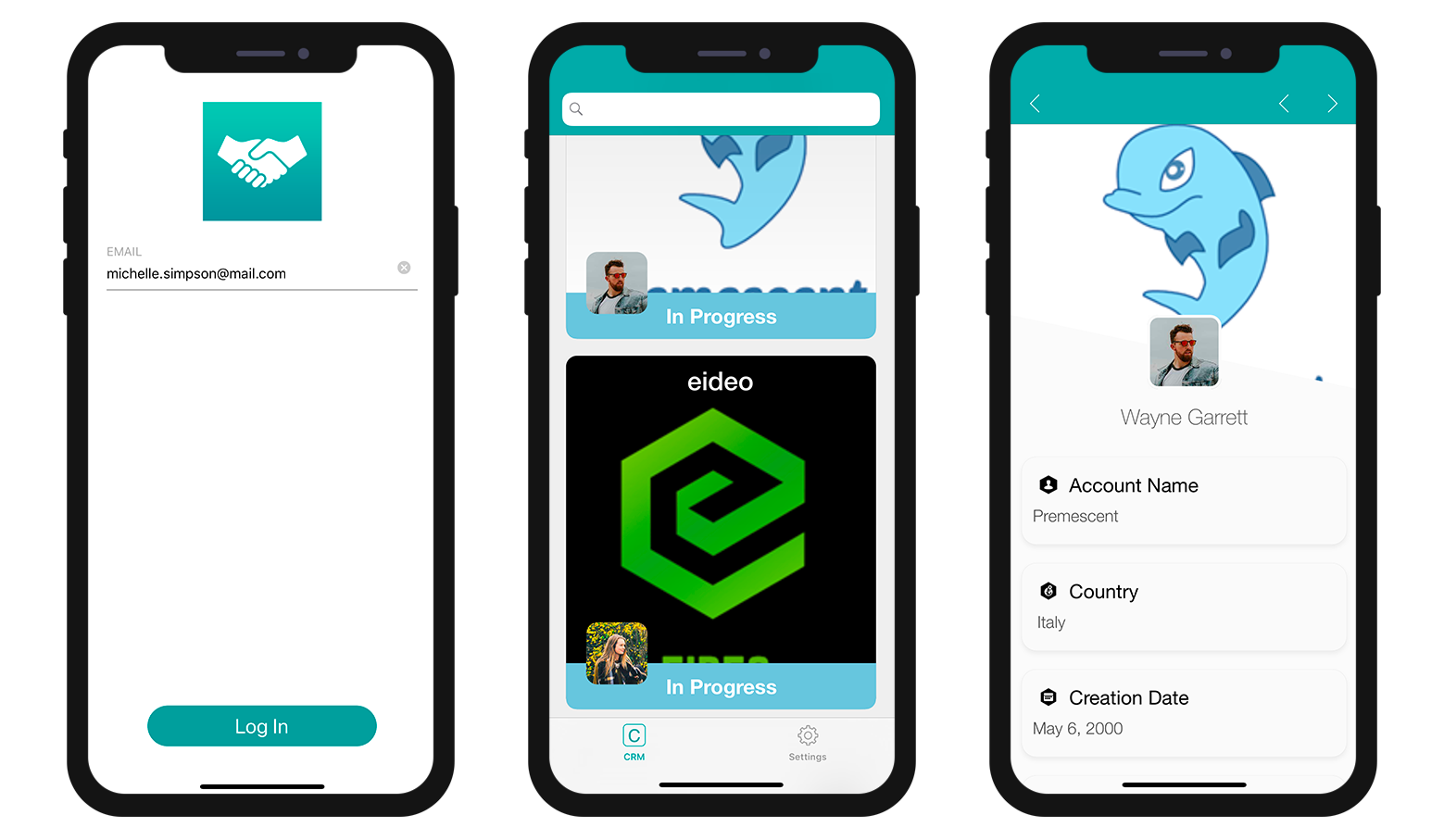 Not exactly what we expected! What we want now is for each account manager to visualize only their own In Progress contracts, so let's complete our query!